lisa & nathan
Read More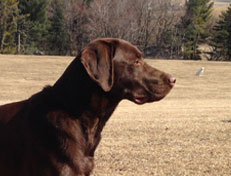 Nathan is like a different dog. He is much calmer since he's been coming here. He listens better and is much more relaxed. He also is not displaying attention seeking behaviors. You were an answer to a prayer. Nathan just hadsooo much energy. Thanks for all you do! Lisa and Nathan
gina & hershey
Read More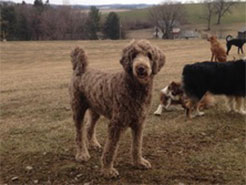 My family and I were planning a vacation. All plans were made and the only thing we were apprehensive about was where would Hershey stay? Hershey is our 90lb, 3 year old – chocolate labradoodle. plenty of exercise! it was a matter of luck that my husband and I went off the word of a complete stranger when we picked PRIORITY DOG. So without having visited or personally had friends who went to PRIORITY DOG – off we went. as SOON as we got there, I felt peace of mind! Susan was clearly dedicated to the dogs, and enjoys her job more than anyone I have met! Hershey immediately 'fit in' with the others, and I knew he would have a blast! While away, Susan texted us pictures of our pooch on our phones – I think he was having as much fun as we were! When I picked him up 8 days later, he was clean, happy and very well exercised! In fact, I think he was downright 'out-of' shape' prior to going. My only regret is that we don't live closer – to take advantage of the daycare for the days that we work! looking forward to puppy camp for hershey again in the future! – gina
lucy
Read More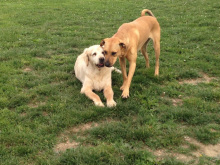 I have come to think of my very active young dog as a work in progress—-and thankfully, there is a place called Priority Dog to help me with that. Lucy was a bit of a wild thing when she first started going to Priority Dog.I'll spare you and won't elaborate on her pushy puppy antics. I'll just say that with the help of Sue and her dogs, things are getting better! Lucy is learning her place. She gets the exercise she needs because the dogs are free to run, play and just be dogs. She has also learned a thing or two about canine etiquette—-things that I could not teach her. I also have a sweet older girl,Bridget, who just enjoys wandering around the six acres sniffing stuff that dogs like to sniff. She is always happy and excited to hang with the other Priority dogs for the day. Daycare a couple of days a week has helped me with Lucy,but the boarding aspect of Priority Dog is also worth mentioning. You really can leave your dogs with Sue and not worry about them. She knows dogs. She will know your dogs. They'll be tired and happy when you get them home again,but more important—-they'll be safe,well cared for and happy while you are gone.
tami & mia
Read More
My Mia is the pretty (if I do say so myself) black faced shepherd you see playing joyfully with the other dogs at Priority Dog. It wasn't always that way. Being a rescue, Mia was never socialized and had issues when out in public and when she saw another dog. We couldn't take her anywhere or even for a walk. In comes Susan and the wonderful miracles she performs at Priority Dog. Within our first visit Susan had shown Mia how to approach, and how to be approached by other dogs and humans. She even had her running and playing with the other dogs during that first visit. What a joy it was to see her acting and enjoying being a dog! Mia now looks forward to her play dates with all her friends at Priority Dog. Your dog will too. Tami
joanna & kevin
Read More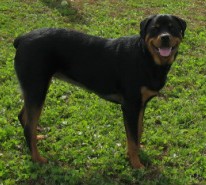 We feel very fortunate to have found Susan and Priority Dog. Our two dogs love to visit. Susan has a great passion for all of the dogs, and it's a great feeling to know they are in such good hands. We have left our dogs in Susan's care on many occasions, sometimes just for the day – and at least twice when we had to go out-of-town. We know the dogs are coming away the better for it…even though they are very TIRED when we get them home :] We were referred to Susan when our Rottie pup started to show signs of aggression at 10-months-old. Susan was definitely part of the solution! We now have a perfectly behaved dog. This place…is a Dogsend! (Pun intended!) It is our hope that Susan will always be in our dog's lives. Sincerely, Joanna and Kevin, Walnutport, PA
dave & lilly
Read More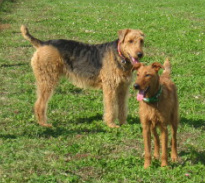 Dave and I could not be happier that Lilly and Teddy have a place to go like yours. We know when we drop them off that they are going to be so well-cared for and not to mention completely tired when we pick them up! They both love to be outside as much as possible and you provide the perfect atmosphere for them to "just be dogs." Priority Dog is absolutely worth the hour drive from New Jersey. Thank you Susan!
kathleen & rocco
Read More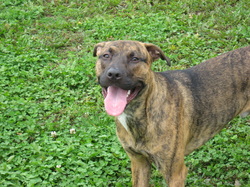 Hi Susan, I just wanted to say thanks for watching Rocco. Like my husband said, when he comes home from your place he is like a different dog. It is great for him! I enjoy the pictures that you send-talk about some happy dogs. You have a wonderful place and are truly great with the dogs. All we have to do is mention your name and Rocco's ears perk up-you have made a lifelong friend! See you soon..
Thanks again! Kathleen Wesser
susan & gavin
Read More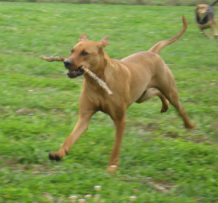 Gavin had a great time at Priority Dog, the day I picked him up was the first day of peace I have had with this puppy! He came home totally pooped from all the playing and running on your beautiful property. He did not move all day, not even to pee. I cannot wait to bring him again. No worries going away without him, now that I have a loving, beautiful place for him to stay. No cages, plenty of playmates and room to run, what more can a dog ask for. And you are a wonderful loving person, and your love for the animals shows and that makes it easier to leave my boy! Thank you, and hopefully we will see you all soon. Susan & Gavin Gilio
fran, pepper, & molly
Read More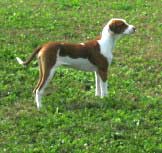 Just want to say what a wonderful place to bring your dog. Susan has amazing patience with all the dogs and you can see she loves dogs. She's out there walking them and spending time with them. The grounds are the best. Six acres of fenced in area to just run and play. I was concerned with the dogs nipping or biting. I didn't see that at all. They just come greet your dog and go off playing. We were able to relax on our trip because we knew the dogs were well cared for and on their own vacation. They come home exhausted. She makes it a very comfortable place for the dogs. Just like being home. It is so worth the extra miles to bring them to her facility. No kennels, no cages, well cared for, play time all the time and just a beautiful setting. Susan has been very flexible with our hours of drop off and pick up. I sit at home and watch my two dogs play for hours. It's just lovely watching all the dogs running and playing so nicely together at Priority Dog.
nichole & duke
Read More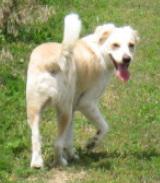 I wanted to write and send a "thank you" for taking care of Duke a couple of weeks ago, and helping to put my mind at ease while I was away. As a new dog owner, this was the first time I had to board a dog, and had no idea what to expect, and therefore I was nervous about leaving our rescued doggie (he had only been with our family for about two months). After meeting Susan, I could tell she had a very genuine love for dogs, and that helped me to know that Duke would be in good hands. When I emailed Susan to check in and see how Duke was doing over the weekend, I got a long detailed description of all Duke was doing–along with pictures!! I had pictures of Duke frolicking with all of Susan's dogs, other boarders, etc. Right then and there I knew that anyone who would take the time to write me the very thoughtful email about how my dog was doing, and take and send all of those pictures, that Duke was in the right place. Duke came home happy. Next time we have to travel and leave Duke, I will definitely call Susan again, and would certainly recommend her to my friends. While on vacation out of state I showed the pictures Susan had sent of Duke on the Priority Dog Property, and all of my dog-owner friends were jealous they did not have a place like Priority Dog where they live! 🙂 Warmest Regards, Nichole Healy & Duke
courtney
Read More
I have a very high energy mini dachshund puppy that I love so much, however her energy would sometimes be a bit much. She would bite me constantly she was going potty in the house all the time. I know this is typical of babies but we would take her for a walk and she would wait until we got back inside to go. The first time I took her to Priority Dog I was surprised at how fearless she was with the big dogs. She loves her new friends!! Now that she's been a few times she gets so happy when we get close to Susan's she starts to cry and scratch at the window hardly being able to wait to start to run around with her friends. My husband and I both work so she spends most of the day in the crate, we have our own business so my husband does let her out during the day but it's not enough to satisfy her spunkiness. I checked into all the doggie daycares in Allentown, but I would much rather drive the 20 mins it takes for me to get to Susan's because I have the piece of mind knowing Chiquita is gong to be happy and safe! I love that I can drop her off on my way to work full of energy and pick her up pooped out! I think the best part has to be all the pictures Susan sends me. Now after only a few visits I have a puppy I can manage. She doesn't bite anymore and most importantly I'm not stressed out! And I'm not embarrassed to take her with me to visit family!! Courtney
rebecca
Read More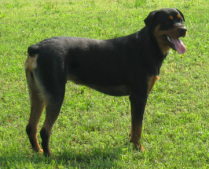 We have a 13 month rottie who is full of energy & loves to play. He absolutely loves going to Priority dog with Susan & being able to run & play w/ all the other dogs. In fact, it's a struggle to get him into the car when it's time to leave. We recently took our kids on a day trip to Knoebels & it was so nice to be able to take Diesel to Priority dog in the morning before we left. We didn't have to feel guilty for leaving him home alone all day or try to find someone to let him out through the day. He was able to have just as much fun as we did that day & he was completely exhausted that nite & still the next day. I tell everyone I know who has dogs about Priority dog & Susan. It's a great place for dogs. Rebecca (Germansville)
lori & chase
Read More
Hi Susan… Well it has been several weeks since we had our two dogs visit with you. For all of you people who are thinking of boarding your dogs in a kennel…let me tell you do not do it. I from this point on will only trust Susan and her techniques with my dogs… This is not a kennel. (more like a retreat for your pets.) My situation was that three days before our vacation we were informed that our petsitting plans fell through.. I was scared and did not know what to do..I was doing some research on the internet and found Priority Dog, Still a bit hesitant, I sent my husband to see what this place was all about, well…He came back and needless to say, told me "It is great there, that is where Chase and Spike will go!" Our dogs are Chase, a less then one year old doodle and Spike who is a 9 year old Doxi-poo. Spike is a well trained , very well behaved dog, so I knew there would be no worries with him. Chase on the other hand…well he is a very energetic puppy who thinks he owns the place. He is our Marley! Destroyer of all that is around him. When we sent him to Susan for the week , I thought for sure she would want to kill us when we got back…But much to my surprise, we got a new dog back. He was being crate trained when we sent him to Susan.. well from the day he got home he was never back in that crate again. Chase now sleeps without being in the crate and we do not have to crate him when we leave the house. He is still a puppy and still does some off the wall things, but for the most part I have to say that Susan has made a huge improvement in this dog (and us…she gave my husband many tips on how to properly train Chase)…She is the only one that I will trust to leave them with again! Priority Dog is the only place for pets!!!! Thanks Again Susan Lori and Travis Andrew
michelle, mike, & saffy
Read More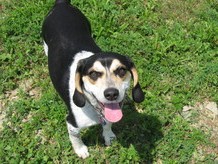 I have 2 beagle mixes that have not been socialized very well. On the advisement of our dog trainer, we contacted Susan. We were very nervous to introduce our dogs to other dogs but Susan was there with her pack to guide us. She advised us to walk in and just kept walking, while letting the dogs get to know each other. I swear it only took about 2 minutes before they were happily running with the pack. We have been back many times for day care and for boarding. When we come over the hill and can just barely see a top corner of Priority Dog's fencing, my dogs get very excited. Our dogs have gotten to know Susan's dogs but it is also good to see when other dogs are there for day care and they can meet new friends each time. We all love Susan and her pack at Priority Dog! Michele, Mike, Saffy & Roxie (Orefield)
anonymous
Read More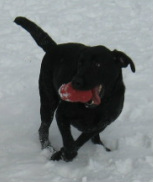 I took my lab, Abby, to daycare at Priority Dog because I was home with a new baby and could not get out to walk her. Abby has always been a good dog, but after a few days of not getting any exercise, she becomes destructive and looks for trouble. Susan took a tremendous amount of time helping Abby get accustomed to the other dogs, and wore her out with lengthy ball sessions. Afterward, she sent me adorable pictures from the play sessions. I would recommend Priority Dog to anyone who does not have the ability, time or yard to properly exercise their dog. In addition, I saw a huge improvement in Abby's behavior with other dogs after interacting with Susan's "pack." I am thrilled to have found such a great option for Abby so close to home.
maria, joe, & bubba
Read More
My husband and I were about to go on vacation and we had our dog, Bubba, set up to go to a vet to be boarded. I really didn't want to do that since I knew that Bubba would be in a cage most of the day with maybe one walk a day. I had a hope that I would find something better and I did with Priority Dog! I browsed the website and decided to call to see if there would be a possibility they could take him on such short notice. It was less than a week before we were ready to go and Susan called us back. She said it wouldn't be a problem and we decided to meet on that Saturday to get acquainted. Her personality and all of the dogs she has were a perfect match for us and Bubba. We had an awesome time walking around the beautiful property while the dogs were running around getting to know each other. There was so much room for Bubba and the other dogs to run and play. It was awesome to see Bubba interact with a pack of dogs as he made himself at home rather quickly. We decided to drop him off on the afternoon before our vacation. During the vacation Susan sent us e-mails with pictures of Bubba having a good time. When my husband went to pick him up he was groomed and his nails were trimmed! It was so awesome to see him and as a bonus he seemed more calm and content as well. I guess all the time spent running with the other dogs was exactly what he needed! We could tell that Susan spent some extra time making sure Bubba had a good time and I would recommend Priority Dog to all of my friends and family! Thank you Susan, thanks so much again for spoiling our puppy !
-Maria & Joe B.
lindsey calhoun
Read More

Thanks to Priority Dog my 2 boxers are now more calm at home. I can walk them in my neighborhood without them jerking and going crazy on the leads. My english bullie loves playing with the other dogs and going swimming. Susan is on a great journey to helping a lot of dog owners. Thank you so much for your help and allowing so many of us to use Priority Dog's property and allowing us to play with your wonderful pups as well. The socialization has helped my younger boxer who was terrified of everything before. Thanks again! Lindsey K Calhoun C.M.T. Alburtis
jess, alan, & riley
Read More
My husband and I can't thank Susan enough for how she helped us with our dog Riley. Riley would try to bite any guests that came into our home. She also had trouble walking on a leash. Susan trained us and Riley on both of these situations. That day you could see the difference in Riley. We continued to use Susan's training and the changes are amazing. We no longer have to worry about Riley when we have guests and we enjoy our daily walks so much more! I have recommended her to anyone I meet needing training assistance for their dog. Thank you!
-Jess, Alan & Riley
marie & jenny
Read More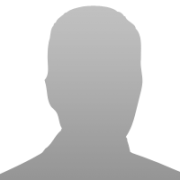 Susan….I want you to know how pleased I am to have found you! You showed me what a truly remarkable understanding you have of dog behavior. In such a short time, you were able to change my shep/mix, Jenny's unusual [and equally annoying] habit of barking at the moon…..in the daytime! I have been following through with what you showed me and she has been able to continue her changed behavior….what a relief! Also, making me realize how important it is for me to project my dominance over my two "sweethearts" is working like a charm! I'll surely be in contact if any other problems arise. Your passion for dogs is admirable. Thanks again! Sincerely, Marie (in Macungie)
darlene
Read More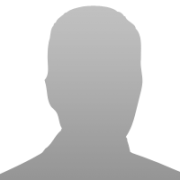 Susan and I work together and have known each other just a short time. One day a girl at work mentioned that her friend was in desperate need for a home for their pit bull. I offered to take the dog and foster her until we could find a home for her. Susan offered to come home with me and the dog that day to help me introduce her to my 3 dogs at home because I was a little nervous. I had no idea that Susan was so knowledgeable about dogs. She showed me how to let them get to know each other without any trouble and how to let them know that I was in charge and the "pack" leader. I have had dogs all of my life. I have never had the pleasure of having someone show me little things to do that can change how the dogs react with each other. She was even able to handle my Jack Russell with ease. He has been the alpha dog around here for many years and she had him walking in submission after just a short time on the leash. I was very fortunate to have her with me that day and would love to have her back for more training! Darlene (in New Tripoli)
patty & kayla
Read More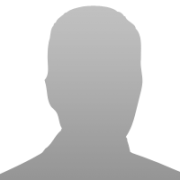 Susan,
Kayla and I would like to thank you for the wonderful bath experience. Before Priority Dog, Kayla had some MAJOR issues with bathing. She had to be sedated and I had to muzzle her and stay at the groomers to hold her (German Shepherds are very powerful)! I don't know how you did it, but Kayla came home happy, calm, clean and smelling absolutely wonderful. The fresh scent of the shampoo lasted for weeks and Kayla's coat was very shiny and soft. I am truly amazed! I have recommended Priority Dog to many of my friends and will continue to do so. You truly have a gift working with dogs and wish you great success!!!! Patty (Orefield) p.s. Kayla says "woof,woof" (that is dog for I love you!)
lexi & tylor
Read More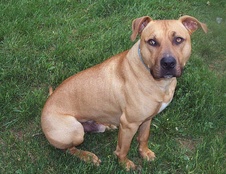 I started rescuing small dogs and cats about 6 years, none of which had any behavior issues that I couldn't deal with. Recently I decided to move to Easton, along with my dogs and cats. A friend called me and asked if I could take a dog that was going to be destroyed and he was a young dog. Without hesitation, I took the dog hoping to find him a home. Tylor is a Pit Bull Mix. I have never dealt with big dogs before so I was not sure how things would work. At first, Tylor was very sweet and friendly. He was nice a friendly with friends and neighbors. After a few weeks, he got extremely protective. Then the neighbors starting to complain and asking me to do something about the "aggressive Pit Bull" all of the sudden he be came a pure breed, not a mix. I was getting very stressed out with the situation, I was not able to walk Tylor around people because he will pull, bark and act wild around strangers. He will pull and try to chase anything that moved including cars. I didn't know how bad he was getting until I had friends over once and he will not let them inside the house, I couldn't control him any more his behavior became totally out of control, I would only let him out when nobody was around to avoid any situation where Tylor would get to "excited". I called a few trainers recommended by the pet store, but one suggested to take him to a group class with other dogs. Someone recommended Susan from Prioritydog.com and I called her. I was glad after I spoke to her and she agreed to come to my house the very next day. Little did I know, when she arrived to my house Tylor was so aggressive, he would not allow her to come inside the house. Susan recommended to put a leash on Tylor and take him for a walk. Tylor was totally aggressive and out of control pulling trying to get away from me, this was a situation to panic! Susan was extremely calm and collected as if the situation was totally under control. Me on the other hand, I kept thinking the worst! I was having trouble controlling this wild beast that Tylor had become! Before I realized it I was down on the ground wrestling Tylor trying to restrained him while he was showing me how strong he was and how determine he was to protect me. I was afraid, after all, this has been my fear all along that Tylor will react like that and me not been able to control him. Susan was very knowledgeable and confident which gave some comfort and security, since she didn't seem scared I thought it might not be too bad. She was able to give me instructions on how to handle the dog. Susan suggested to place a muzzle on him, that way it will be safe for her to handle him. We did and after that Susan took Tylor away for a long walk to work with him. I don't know how difficult it was for her to walk this dog, but one thing I know, when she returned, Tylor was a new well behaved dog! Susan walked in the house with Tylor, she instructed the dog to lay down and amazingly he did! Of course she also needed to train me to make sure I let Tylor know I was in control and to follow me so he knows that I am the leader. The next day, Tylor and I went for a long walk and he did great! Cars went by and he stayed  next to me, also a guy went running, a woman went running, a senior citizen walk by next to us, there were kids waiting for the bus and Tyler keep his attention to the walk right close next to me. It was amazing!!! I may have rescued Tylor, but Susan has definitely given him a second chance in life! I understand that training Tylor and myself is in ongoing process but I am so confident now that we have found someone to help us. I am extremely grateful for all of Susan's help and I know for sure that if Tylor could talk and type he would express the same gratitude! Lexi and Tylor